What you'll notice first about our team is their passion. Each member of our staff is knowledgeable and strives to provide the best care possible for every patient. They're driven by seeing your success and want to continue sharing the difference Chiropractic BioPhysics® and nutrition can make in your life!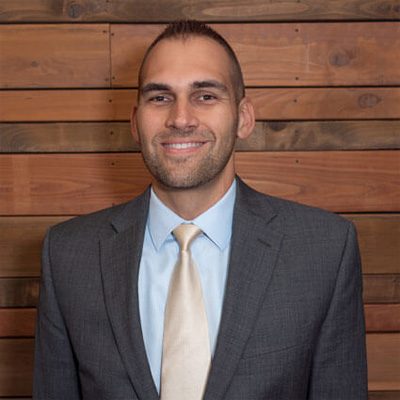 Chiropractor
Kyle Jensen D.C.
Passionate about helping patients of all ages attain and maintain their optimal health, Dr. Jensen always addresses the root cause of the problem, rather than just the symptom. He's committed to this approach whether treating headaches and migraines, neck and shoulder pain, back and hip pain, sciatica, whiplash, or any other musculoskeletal and neurological problems.
By combining highly-advanced spinal remodeling techniques, corrective adjustments, and corrective rehab to remedy the source of pain, Optimal Spine Wellness Center sets itself apart from other chiropractic facilities in the area and sets the stage for each patient to experience a level of wellness and spinal health far beyond what they would receive elsewhere.
---
Staying Active
Dr. Jensen is a certified Fellow in Chiropractic BioPhysics. In his spare time, he loves to be active outdoors. He and Morgan enjoy hiking, biking and taking walks in our community. He hopes to make time to play golf again, which he participated in at a competitive level in his younger years.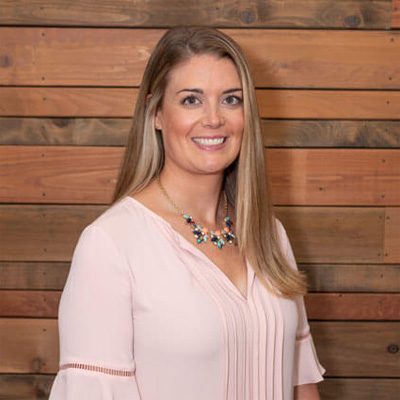 Nutritionist
Morgan Jensen
A native of Marshfield, Missouri, Morgan is a double degree-earning graduate and Registered Dietitian Nutritionist. After earning a Biology degree in 2010 from Missouri State University, Morgan planned a career as a Physician Assistant and so began work as an Emergency Medical Technician (EMT) in order to prepare for a career in medicine.
It was during this time of repeat encounters of patients with a lifestyle-related chronic disease, that Morgan was introduced to paradigm of wellness and the areas in which conventional medicine was failing to create healthy people.
---
A Prevention-Focused Viewpoint
During her first-hand experience in the primary healthcare setting, Morgan quickly began to recognize a very underserved critical niche in which she could serve people in a more dramatic way by shifting their focus to the reason they become sick in the first place and the necessary lifestyle changes necessary to restore wellness. Morgan also educates about the inherent flaws that exist within the conventional medical approach to reversing sickness and disease through medicating the symptoms of a poor quality lifestyle.
After reaching a turning point and gaining a new perspective on true health care, Morgan made the decision to pursue a career in nutrition and lifestyle modification as a Registered Dietitian Nutritionist. Morgan recognizes that a genetically congruent lifestyle is key to experiencing a healthy life and that no one can medicate his or her way out of poor diet and lifestyle choices. It is this basic and simple truth that drives Morgan's passion to instill in people the knowledge and provide the tools needed to live a vibrant and well life.
"I enjoy teaching the basic principles of nutrition to people and then hearing about the dramatic changes that take place. They can focus, have more energy or don't have digestive problems anymore. We each have so much power to take care of ourselves."
---
Evidence-Based, Individualized Programs
Morgan specializes in the principles of evidence-based nutritional and lifestyle practices. She counsels patients on the paleo/primal/ancestral framework. It is her belief that everyone can benefit from a nutrient-dense, low-inflammatory style of eating. When you meet with Morgan, she will create an individual program for you to achieve your goals.
In addition to her nutrition protocols, Morgan educates patients about the flaws in the conventional medicine approach by using medications that mask symptoms of a poor lifestyle. With a passion for instilling knowledge in others, she provides them with the tools to live a vibrant life.
---
Outside of the Office
When she isn't in the office, Morgan loves spending time near the water as well as hiking, taking walks and bike rides with her husband.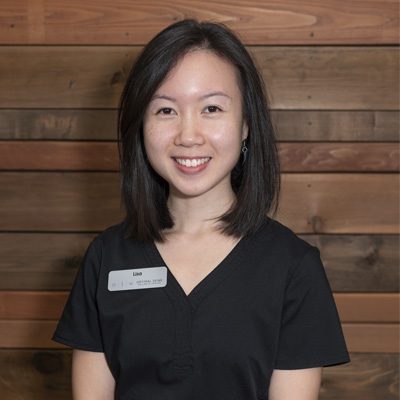 Patient Care Coordinator
Lisa Nguyen
Originally from Oklahoma City, Oklahoma, Lisa attended Integrated Massage Therapy College and obtained her license in Massage Therapy. Lisa also has a background serving people in the Chiropractic and Wellness arena and continued to do so after obtaining her license. Through the years, Chiropractic has helped Lisa remain pain-free to do the things she loves. Lisa moved to Texas and joined us in 2019 and we couldn't be more excited to have her as part of our team!
Lisa found a love for volleyball early in life and played competitively through high school and went on to do some coaching. Lisa considers herself a foodie, enjoys travelling, and loves all things health and wellness! You'll find Lisa all around the clinic helping in patient rehab, performing muscle work, and at the front desk!
Monday
9:00am - 1:00pm
3:00pm - 6:00pm
---
Tuesday
3:00pm - 6:00pm
---
Wednesday
9:00am - 1:00pm
3:00pm - 6:00pm
---
Thursday
9:00am - 1:00pm
3:00pm - 6:00pm
---
Friday
Closed
---
Saturday
Closed
Optimal Spine Wellness Center